Bulk Supplies
Bulk Supplies
We are a Speciality Coffee Company incorporated in August 2016 and deal only in Single Estate Coffee Products.

We have all necessary Licenses for the Processing, Production, Packaging Marketing of All Coffee Products We Supply - Coffee Beans, Cold Brew, Cold Coffee, Coffee Powder and Single Serve Sachets to more than 100 Locations across 14 Cities in North and West India We have our Processing Unit in Gurgaon and Our Marketing Offices in Gurgaon and Goa and have an Employee Strength of 120 Team Members.
about us +
Our coffees are carefully processed and sensibly crafted. They are 100% natural and free of preservatives. We bring you graded single estate Arabicas from India's top 7 Plantations.
Contact +
North:
C 316, Nirvana Courtyard Market, Sector 50, Gurugram

West:
1, Violet, Sapna Raj Valley, 84/6 Sangolda, Bardez, Goa
For Enquiries call
1800-100-BEAN (2526)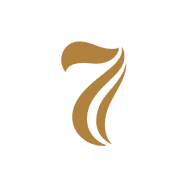 Newsletter
©2019,7 beanstalk co.all right reserved.